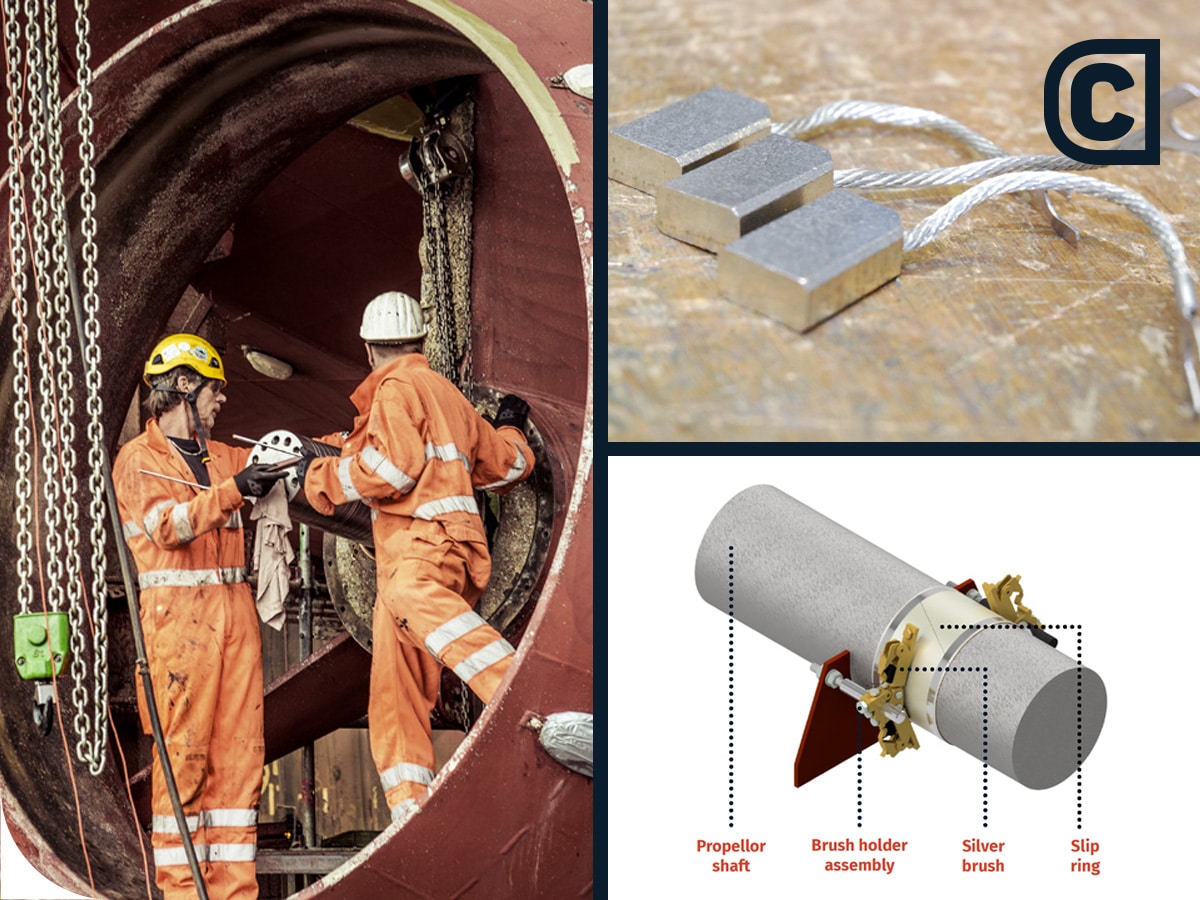 A solution to protect your vessel against spark erosion. Three question answered by Account Manager Steven Tolhoek
WHAT IS IT
The Propeller Shaft Grounding (PSG) system is installed on propeller shafts
to insure a path of low resistance.
WHY DO YOU NEED IT
To protect shaft and gearbox bearings from spark erosion created
by the difference in potential caused by cathodic protection systems.
WHY CORROSION?
We offer high silver composition brushes and include the PSG system within the Impressed Current Cathodic Protection (ICCP) system alarm and log features, which means the functioning can be closely monitored.
Read more and download our Propeller Shaft Grounding brochure here