ESG - Environmental Social and Governance
Our on-site research laboratory is just one of the ways we're working to protect your equipment and the planet.
ESG means many things to many people. For us, it's all about being a good corporate citizen. By that we mean working to lessen our environmental impact, contributing to the communities in which we operate, and ensuring the safety of our people. All things we at CORROSION take very seriously.
We believe all organizations have a responsibility to improve their environmental performance. While we are proud that our ICCP solutions are helping companies become more eco-friendly, we also recognize that the traditional products we supply are not impact free. Through continuing to develop and innovate new and more sustainable alternatives and technologies, such as our unique UV-C Cooler, our research laboratory is supporting green industries and helping other companies to transition to greener solutions.
We care about our communities. Business is about far more than the bottom line, and as we have grown, so has our ability to give back. We support a number of good causes, from maritime organizations to charities, including donating to the Dutch Cancer Society.
Our people's safety always comes first. Much of team CORROSION's work involves working in challenging and extreme conditions. Wherever our people are and whatever they are doing, it is our responsibility to meet and maintain the very highest safety standards.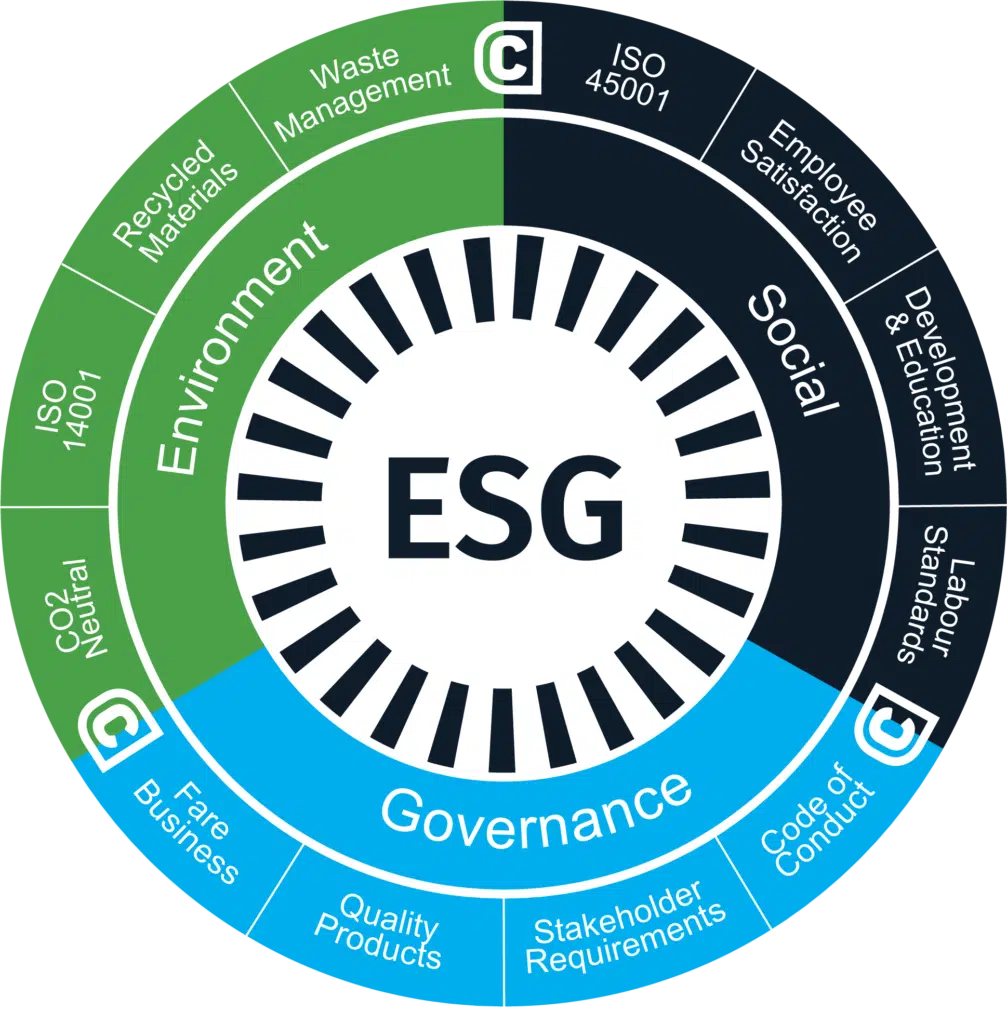 We believe that all organizations have a social responsibility. Such as reducing the impact on the environment, contributing to the community in which you operate and the safety of your employees. These are all matters that we take very seriously at CORROSION. The way we try to achieve this is based on international ESG criteria.
ESG stands for Environment, Social and Governance. Finding a balance between financial and economic results, transparency, social interests, and the environment. And the challenge of maintaining that balance. Within CORROSION we have set various objectives, both for the short and the long term.
ENVIRONMENT – By this we mean working to reduce our impact on the environment. Our focus is on making our company more sustainable. In 2025 we want to have moved to a new and more sustainable building. We have insight into our current CO2 emissions and strive to reduce them by at least 5% annually.
Our in-house laboratory is known for its innovations and creative solutions. The research that takes place is all about devising more sustainable alternatives for our products and developing sustainable technologies, such as our unique sustainable UV-C Cooler. With this, our research lab also supports the green industries and helps other companies in the transition to greener solutions.
SOCIAL – By this we mean being a good employer, but also involvement with each other and society. We stand for a safe working environment in which employees feel respected and accepted. We strive to create an environment in which employees are passionate about what they do and where they enjoy working. With plenty of room for growth and development. To bind employees to us for a longer period of time.
Our Code of Conduct describes the standards and values that we adhere to. Both with our customers and suppliers. Every year, together with our employees, we determine which charities we will support. These charities relate to people, nature or local initiatives.
GOVERNANCE – This includes the way in which we want to manage CORROSION. We have drawn up a document that states what we must comply with. The QHSE policy plan. This states, among other things, that we strive for the highest possible quality of our services and products. An honest way of doing business and open transparent communication to all our stakeholders.
We continuously develop our product portfolio with sustainability in mind. In addition to these sustainable innovations, we are actively involved in the well-being of our employees and society
Robert Roeleven
Chief Operational Officer