Our headquarters are located in Moerkapelle, the Netherlands and we have offices and agents around the world. That means we're easily accessible for you -and your assets. No matter where they're located. Please feel free to contact us.

CORROSION HQ and Laboratory
Herenweg 58A
2751 DB Moerkapelle
The Netherlands
CORROSION Factory & Warehouse
Zuidplasstraat 6
2751 GN Moerkapelle
The Netherlands
CORROSION & Water-Control
Vietnam Ltd
No. 30, Lane 27, Ly Son Road, Ngoc Thuy Ward
Long Bien District, Hanoi, Vietnam
Fenhu Rd. 5
Zhejiang Jiashan, 314100
China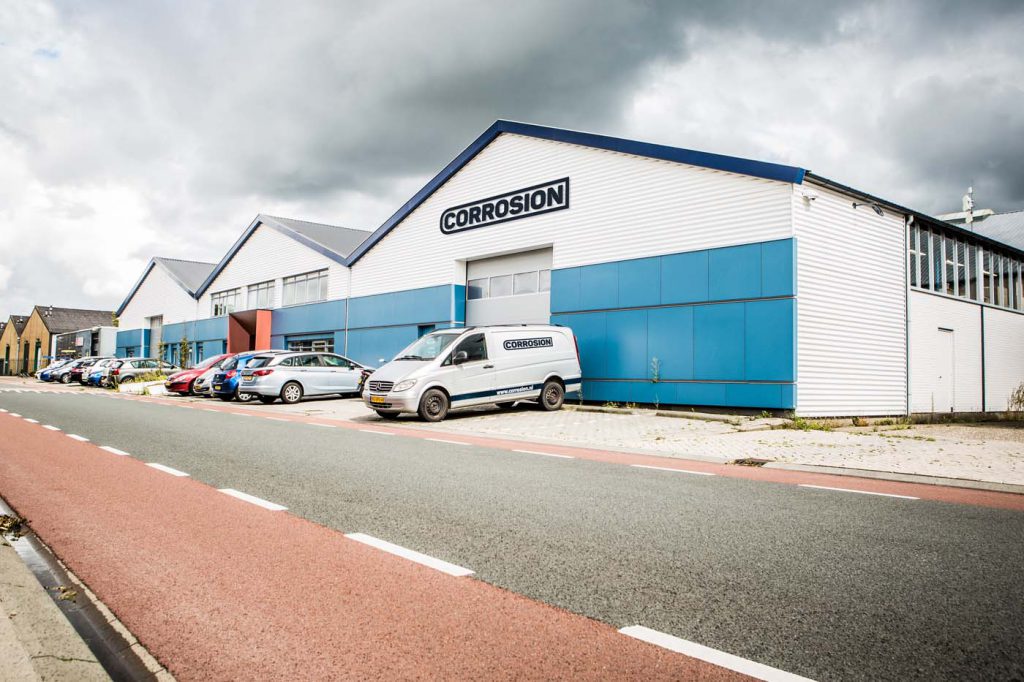 CORROSION & Water-Control-
Handels GmbH
Industriestraße 16D
Leer 26789
Germany
Chile 1465 -2º B
1098  Buenos Aires
Argentina
9/17 Rivergate Place
QLD 4172 Murarrie 
Australia
Tingira Street Cairns – Unit 8/4
QLD 4870 Portsmith
Australia
Avenida Rio Branco 89
Manhattan Tower  – 8th floor
20040-004 Centro Rio de Janeiro
Brazil
Advanced Swift International Limited
No.23 Lane 255, Room 502
Wan Ping Nan Road
200032 Shanghai 
China
R303, Buiding A6, Hongjing Garden
No.3 South Hongjing Street
North Chigang Road, Haizhu District,
Guangzhou
China
Hiland Equipment co., Ltd.
Rm. 1705, No. 2 – Manhattan tower
No.101 youhao rd.
Zhongshan district
116001 Dalian
China
Wewin Development Co. Ltd.
Rm 1809, no. 73 Wuhan Street
Zhongshan District
116001 Dalia 
China 
234 Ayias Fylaxeos – 2nd floor 
3082 Limassol
Cyprus 
H&M for Marine Engineering & Trading
Laurinmäenkuja 2
FI-00440 Helsinki
Finland 
CORROSION
France / Equimer
21 Ave Edouard Belin 
92500 Rueil Malmaison
France
Kifisias 4 Av. 
15125 Marousi
Greece
Selhellu 13
221 Hafnarfjordur
Iceland
Vanson Engineering PVT. Ltd.
Boustan Eve
Cul de sac no. 3
19576 Theran
Iran
Higashi-Nihonbashi 2-13-9
Chuo-ku
103-0004 Tokyo
Japan 
P.o. box 830004-80100
Mombasa
Kenya
MSC Maritime Services Sdn Bhd
72, Jalan Sentral 5
Tahman Nusa Sentral
79100 Iskander Puteri
Johor
Malaysia 
Strandgata 157
6060 Hareid
Norway 
Gdansk 80-156
ul. Lozy 17i/3
Poland
SC Flow Technology
Pte. Ltd.
3, Soon Lee Street
#04-12 Pioneer Junction 
627606 Singapore 
#488-2, Gupyeong-Dong
Saha-gu Busan
South Korea 
General Margallo, 24
28020 Madrid
Spain
Björnklostigen 5 
13940 Värmadö
Sweden 
Kuang Yue Technology CO. Ltd.
Suite B. 12F, No. 29, Sec. 4 Renái Rd.
Da'an Dist.
Taipei City 10685
Taiwan    
43 Carlos Street – Suite 100
Woodbrook
Port of spain
Trinidad & Tobago
Aydinli Mahallesi 
Beyoglu Sanayi Sitesi E2 Blok no: 30
34953 Tuzla-Istanbul 
Türkiye
WS 104, Dubai Maritime City
Near; Dubai Dry docks
Dubai 
Materials and Corrosion Protection Limited
37 Elmfield Avenue
AB24 3NU Aberdeen
United Kingdom
P.O Box 289
MA 02171 Quincy 
United states of America