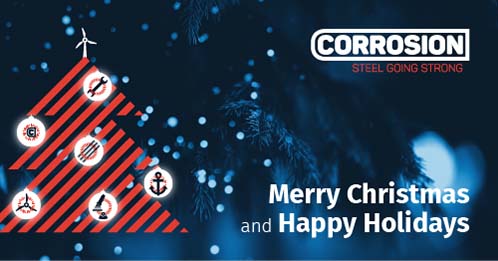 The end of 2022 is approaching, and we can safely say that it has been an eventful and sometimes challenging year for all of us. The holidays are just around the corner, so hopefully the opportunity to spend time with your loved ones.
At CORROSION we are looking forward to 2023. Especially because in that year the company will be celebrating its 30th anniversary! I am proud of our dedicated team of enthusiastic colleagues and thankful for our global customers, business associates and partners who have been part of our journey thus far. With new collaborations on the way and innovations in development, I look forward to the year 2023 with confidence.
The continuous improvement and technical development of our product portfolio has strengthened our position in the maritime and offshore wind industry. Breakthroughs and R&D driven solutions are conquering the global market for cathodic protection and marine fouling prevention, such as ICCP Offshore Wind and the UV-C Cooler technology. All environmentally friendly solutions, which are part of our 'green strategy'.
Thank you dear customers, agents and partners. And thank you Supply Chain for your loyalty and trust over the past three decades. Let's imagine a sustainable and solution-oriented future that is protected against corrosion and fouling.
Merry Christmas and a happy, healthy and prosperous 2023!
Martin Rosmolen, CEO