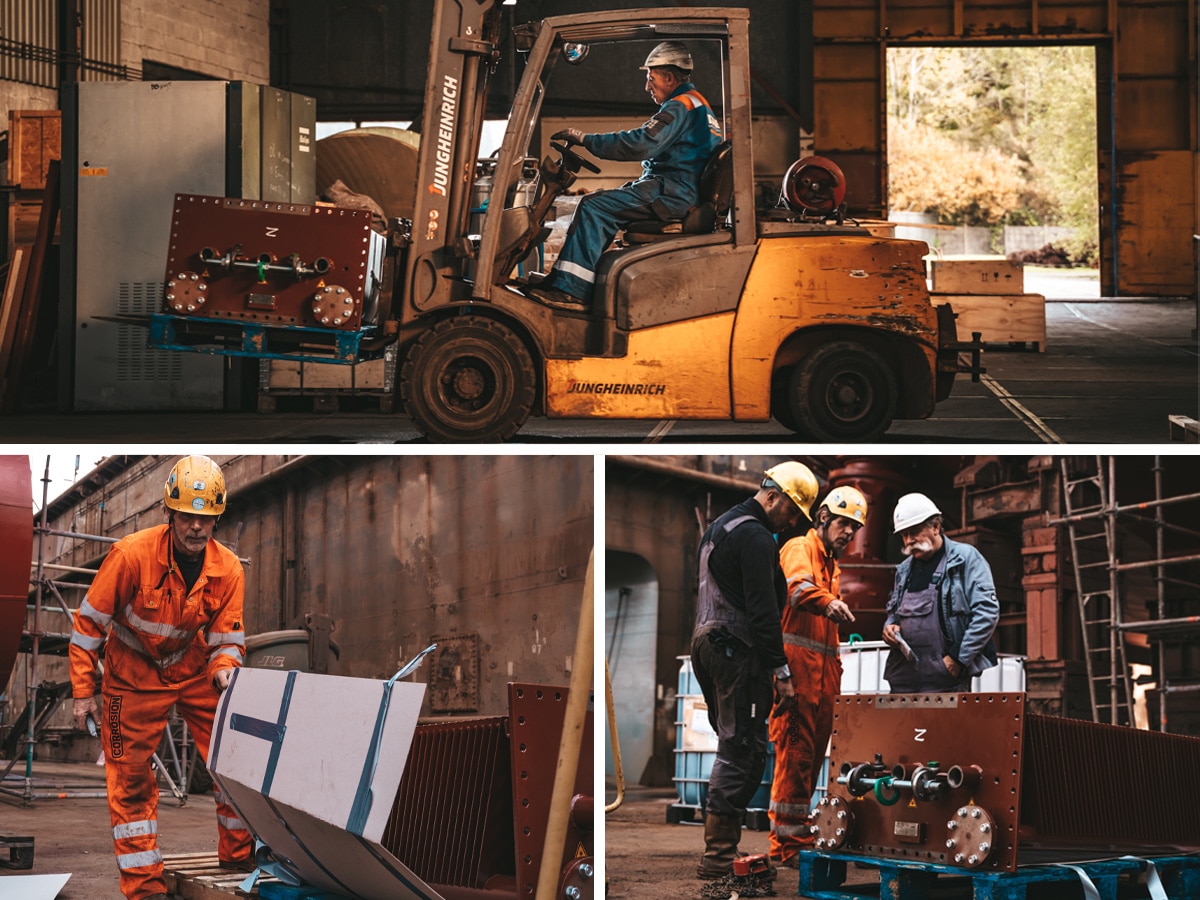 How do you get 9 pillow plate coolers in a tugboat. It's not the beginning of a joke, but the challenge that our Senior Service Engineer Hans van der Spek faces at the Oranjewerf in Amsterdam.
Follow him during the installation in the next few weeks on our page. In part 1 the coolers have arrived and are being inspected. A plan of action is drawn up, after which they can be hoisted into the ship and installed one by one.
Stay tuned for part 2 next week!
In the meantime, if you want to know how to fit this environmentally friendly anti-fouling solution in your ship, visit https://www.corrosion.nl/maritime/uv-c-cooler/