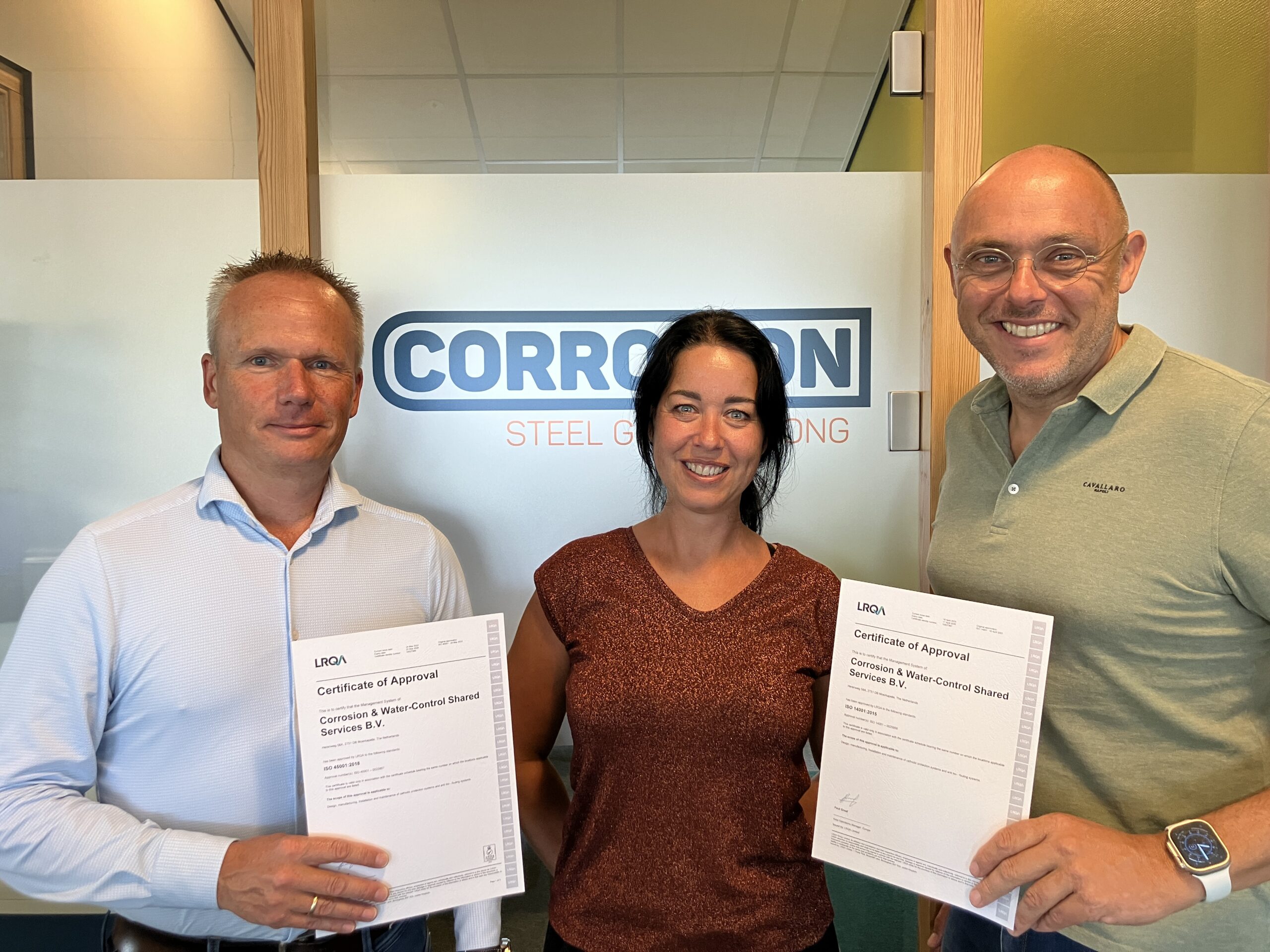 IN THE POCKET – Corporate Social Responsibility means many things to many people. For us, it's all about being a good corporate citizen. By that we mean working to lessen our environmental impact, contributing to the communities in which we operate, and ensuring the safety of our people. All things we at CORROSION take very seriously. That is why we are very pleased that we have recently been certified for ISO 14001 and ISO 45001.
In short: working according to the international ISO 14001 means that your organization is structurally involved in the environment and the reduction of environmental impact. But also that all laws and regulations regarding the environment are complied with. ISO 45001 shows that your organization consciously works in a healthy and safe manner in accordance with international laws and regulations in the field of working conditions.
CORROSION's QHSE Manager Mirana Keijzer hands over the certificates to CEO Martin Rosmolen and COO Robert Roeleven.