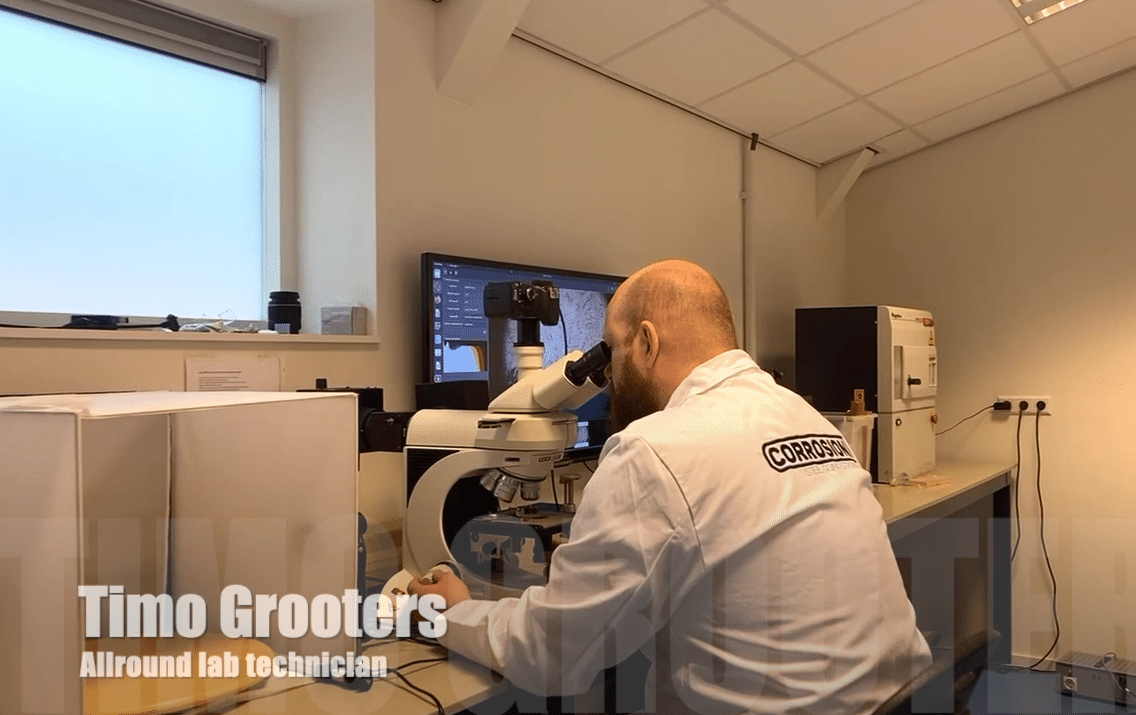 We are excited to re-introduce our in-house laboratory. The past year has seen a number of interesting developments. Including some personnel changes.
One of these developments is that the laboratory is increasingly better equipped for external assignments and is increasingly collaborating with external parties for various forms of research into corrosion and fouling.
The CORROSION laboratory remains an arena for applied science. We strive to be the bridge between academic knowledge and the superintendence of a ship. Science for the real world.
Take a look around and let them show you what they have to offer. You can also contact our laboratory directly for all your corrosion and fouling questions via laboratory@corrosion.nl or via +31 (0)70 593 1295