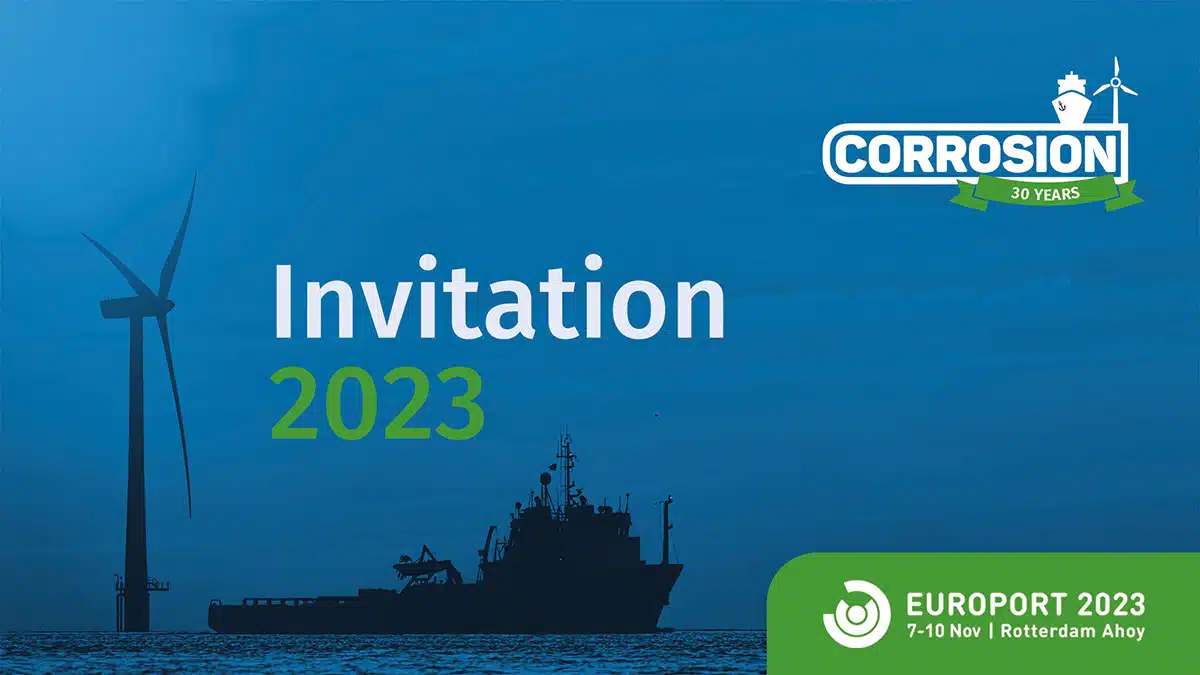 Dear customers and partners,
Next week, one of the most exciting maritime events of the year will take place: Europort. From 7-10 November in Rotterdam Ahoy.
You may have already noticed, we are also celebrating our 30th anniversary this year. Something we could not have achieved without our valued customers and partners. We would therefore like to commemorate this moment with you during Europort.
You are invited to an informal gathering on Thursday, November 9 at our stand 7308 in hall 7. From 4 pm to 6 pm we serve drinks and bites. In addition to catching up with each other, the CORROSION table football is back on the stand for some light entertainment. At 5 pm we want to make our anniversary an official moment and celebrate this milestone together with a glass of champagne.
Together with my team I look forward to welcoming you!
Kind regards,
Shirley van Steel
Manager CORROSION Maritime