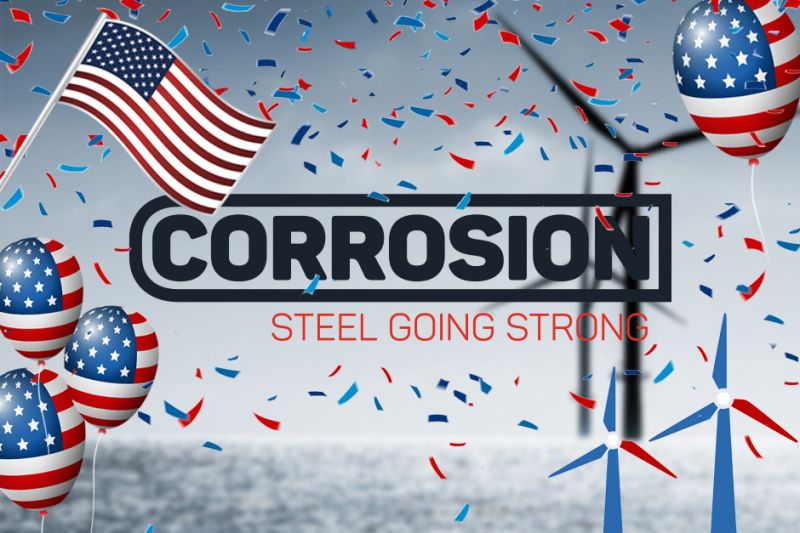 CORROSION has officially launched CORROSION USA to support the rapidly expanding wind sector in North America.
Led by Harry L. Holtz III, who has been appointed in the newly established role of Director of CORROSION USA, the move underlines CORROSION's commitment to serve the wind sector in North America by providing highly sophisticated cathodic protection solutions for both traditional wind turbine monopiles and floating foundations.
"North America is a hugely important market for wind energy and is only set to continue growing," said Bart Wessels, Chief Commercial Officer of CORROSION. "As a world leader in Impressed Current Cathodic Protection (ICCP) systems, we are proud that by strengthening our North American presence, we will be able to help many more companies become eco-friendly thanks to our truly sustainable solutions."
Commenting on the appointment of Harry L. Holtz III, Bart Wessels said: "We're very pleased to have Harry onboard as Director of our US operations. He has a wealth of experience – from engineering and manufacturing to new-market expansion – and knows our sector inside out. What's more, his appointment underlines our global ambition to serve customers in the most important markets in the world.
"I'm delighted to have joined CORROSION at such an exciting time for both the company and for the wind sector", said Harry L. Holtz III. "At a time of such rapid growth, the international renewable energy market has never been more important. I look forward to working with CORROSION's Offshore Wind USA team to engage with leading industry players and outline the many benefits of CORROSION's unique ICCP solutions". Press release CORROSION USA