Our headquarters are located in Moerkapelle, the Netherlands and we have offices and agents around the world. That means we're easily accessible for you -and your assets. No matter where they're located. Please feel free to contact us.
CORROSION HQ and Laboratory
CORROSION Factory & Warehouse
Zuidplasstraat 6
2751 GN Moerkapelle
The Netherlands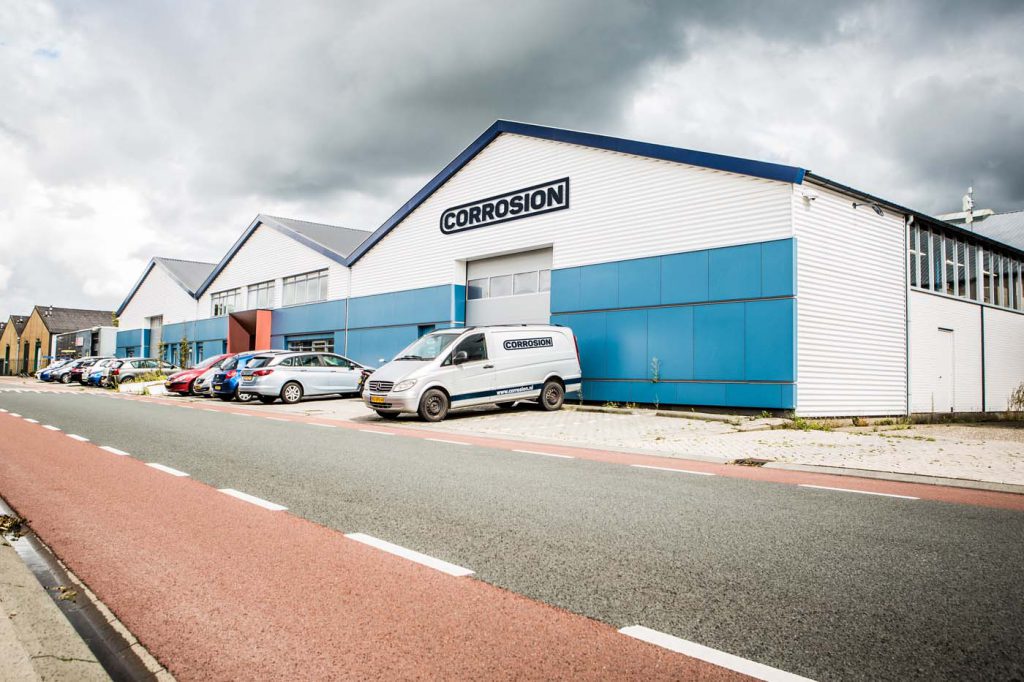 CORROSION & Water-Control Vietnam Ltd
No. 30, Lane 27, Ly Son Road, Ngoc Thuy Ward
Long Bien District, Hanoi, Vietnam
CORROSION & Water-Control-Handels GmbH
Chile 1465 -2º B
1098 – Buenos Aires 
Argentina
9/17 Rivergate Place
Murarrie QLD 4172
Australia
Avenida Rio Branco 89
Manhattan Tower  – 8th floor
Centro Rio de Janeiro
20040-004
Brazil
Wewin Development Co. Ltd.
Advanced Swift International Limited

先捷国际有限公司
HaiChuan Intl Ltd., Guangzhou office
R303, Buiding A6, Hongjing garden
No.3 south hongjing street
North chigang road
Haizhu district
Guangzhou
China
Hiland Equipment co., Ltd.
Rm. 1705, No. 2 Manhattan tower
No.101 youhao rd.
Zhongshan district
116001 Dalian
China
H&M for Marine Engineering & Trading
CORROSION
France / Equimer
Vanson Engineering PVT. Ltd.
101/102, Tirupati Trade Centre Navghar
Vasai Road
Thane 401210
India
Mistral Suisse sagl
Francesco ippolito via cantonale 11
6900 lugano
Switzerland 
Pramones 8A
94102 Klaipeda
Lithuania
SC Flow Technology Pte. Ltd.
Kuang Yue Technology CO. Ltd.
Suite B. 12F, No. 29, Sec. 4 Renái Rd.
Da'an Dist.
Taipei City 10685
Taiwan    
43 Carlos Street
Suite 100
Woodbrook, POS
Port of spain
Trinidad & Tobago
Aydinli Mahallesi 
Beyoglu Sanayi Sitesi E2 Blok no: 30
34953 Tuzla-Istanbul 
Turkey   
Masco House,
Shuttleworth Close,
gapton Hall Industial Estate
Greag Yarmouth NR31 0NQ
United Kingdom    
323 Meota Street
Park Forest
Illinois 60466
United states of America 
T: +1 708 227 3253
usa@corrosion.nl
Minh viet Engineering Co. Ltd.
No.30
Lane 27 Ly Son Road 
Ngoc Thuy Ward, Long Bien District
Ha Noi city
Vietnam